Category Archives:
Organization
The wave of "micro-apartments" seems to be irreversible. People change square meters by location, facilities and shared areas in the building or in the immediate vicinity. Thus, they believe they are gaining quality of life. Can be…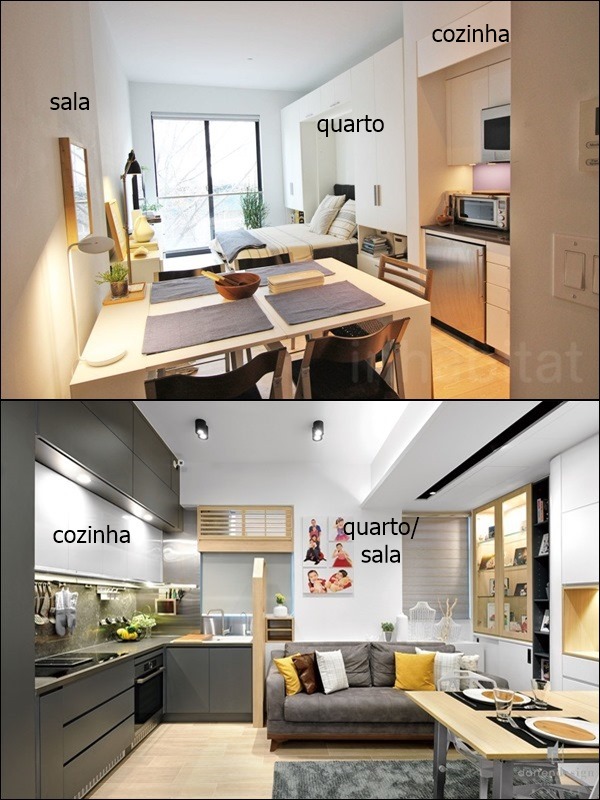 (Photos: Inhabitat and jurnaldedesignterior)
I selected 25 very small apartments – so much so that you almost get to see, mostly, living room, bedroom and kitchen in one photo.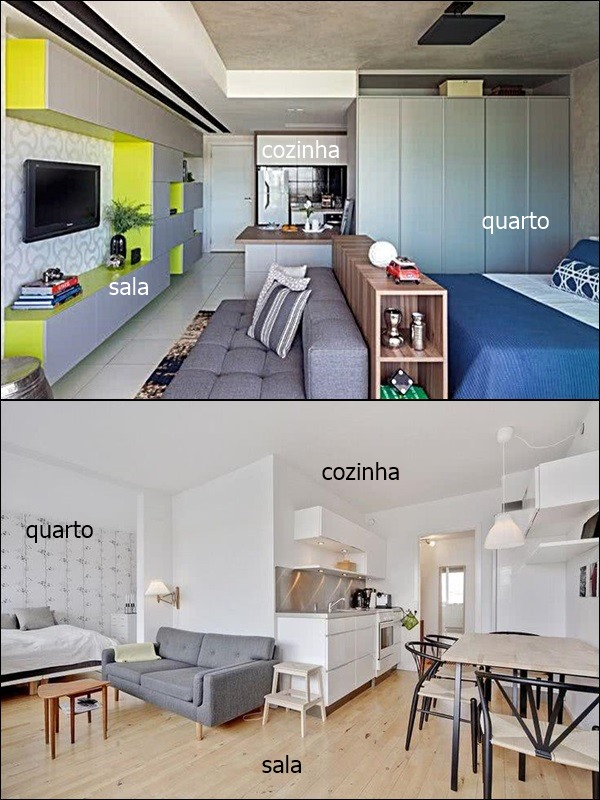 (Photos: decor)
I prefer those who do not have that wonderful woodwork that creates a place for everything, but also, in general, is very expensive.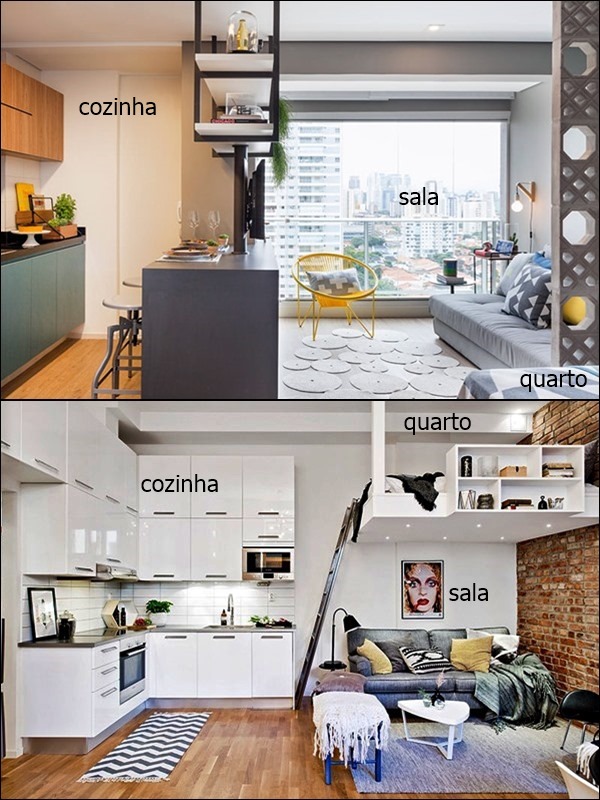 (Photos: limaonaagua)
For a while I believe that apartments like this can work very well for young people..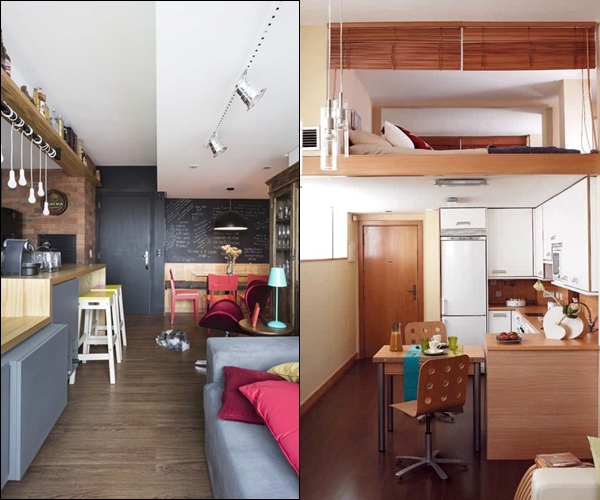 (Photos: decorfacil and CasaAbril)
But, over the years, most make up a family and then it's a lot more complicated to deal with the little space … It's need to plan to be able to change the property at the time it is necessary. One suggestion is think well if you will use the facilities and areas of common use which increase the value of these projects.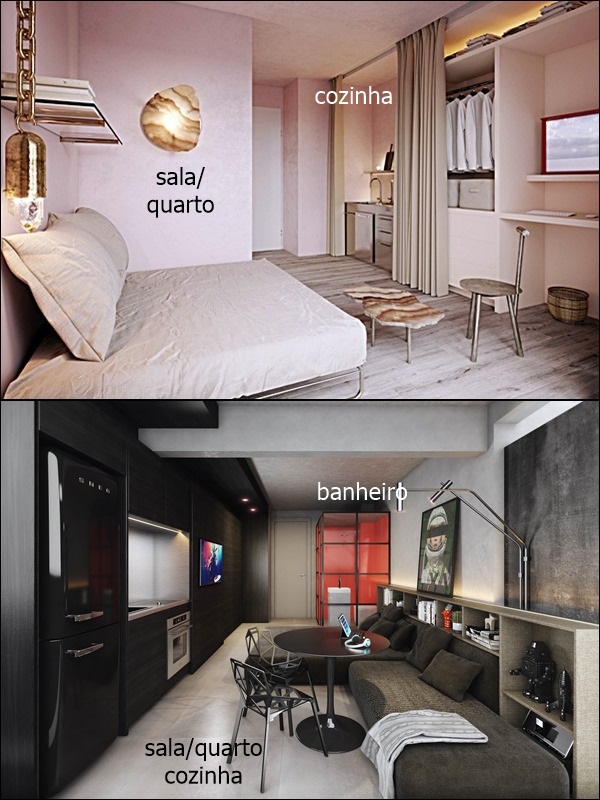 (Photos: vitacon)
In contrast, for the olders, those who do not think about forming a family or those who after having them come alone, the "micro-apartments" may be a good idea, provided that they are well designed to cope with the limitations which for the most part come with age (those wonderful projects in which you have to lower, pull, push … practically to do anything, can be beautiful, but you have to be in good physical condition – and not break a leg eventually …)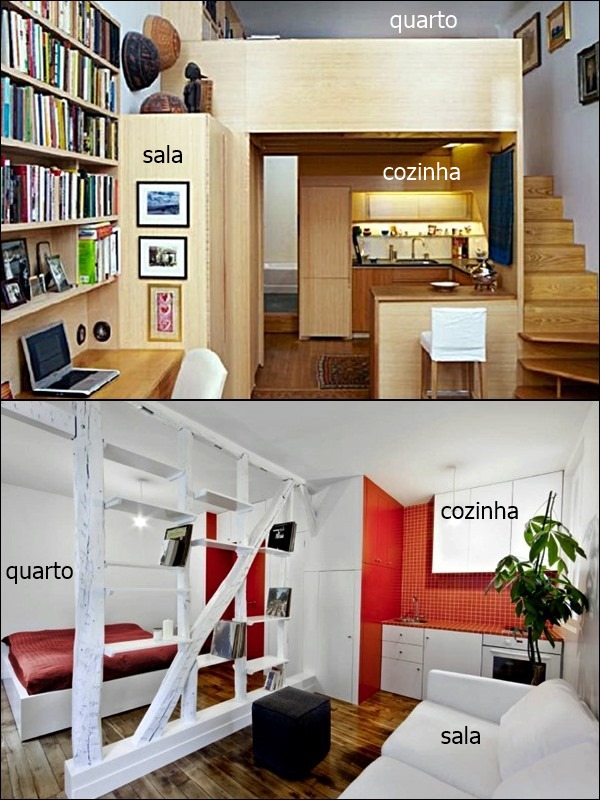 (Photos: resimob and bontempo)
In fact, micro apartments have always existed. Only without any glamor, in general. The name is kitnet or kitchenette here in RJ. And the difference is that in the large enterprises of the such facilities or common areas, Which is very good. Bad or difficult is always the price, is not it?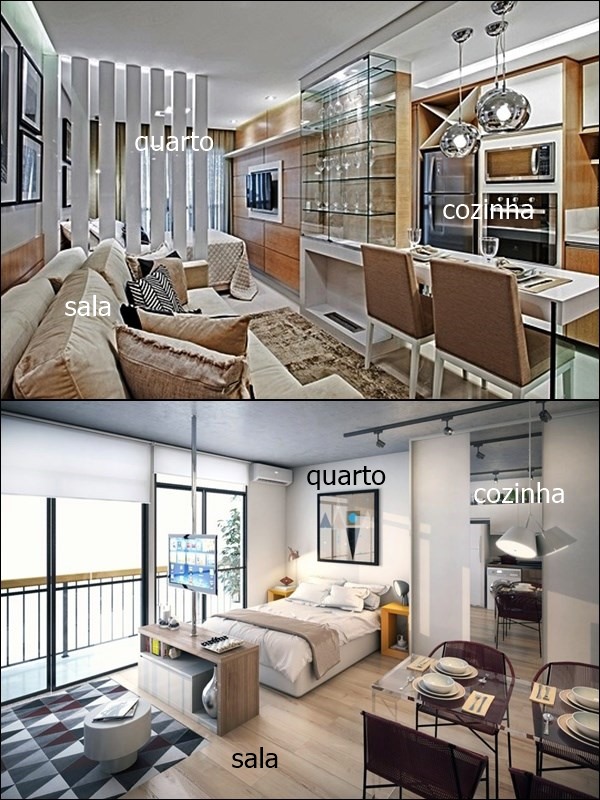 (Photos: architect Fernanda Distefano and homesthetics)
Small apartments like this require a ability to keep everything organized and control consumerism (which can be very good!) that you only have idea when you are living in it. After all, a garbage basket, 5 pairs of shoes, or a laundry basket occupy a space that becomes huge in a micro apartment!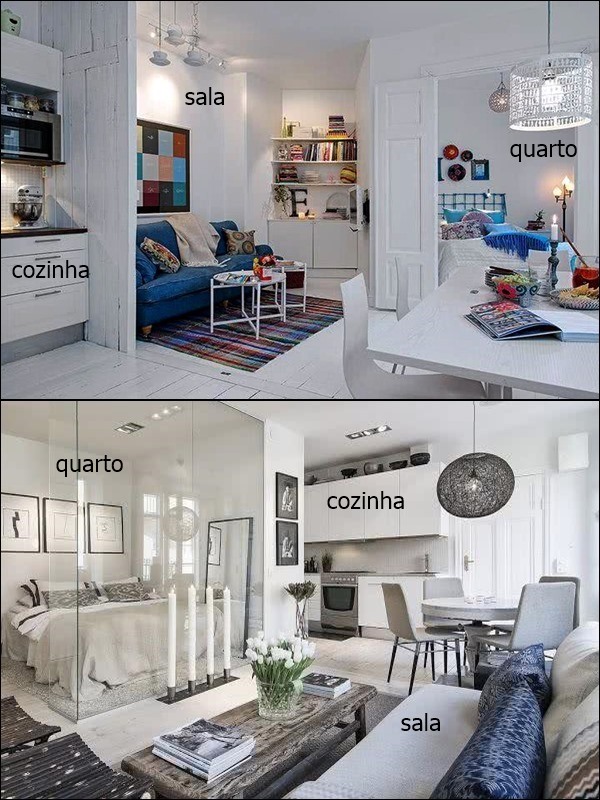 (Photos: decor)
And when buying we should pray a lot so that we do not need, eventually, to use a wheelchair while we live in it, because accessibility is something that has no space… See more about your health in a small apartment in this post of the Great Architecturing Ideas.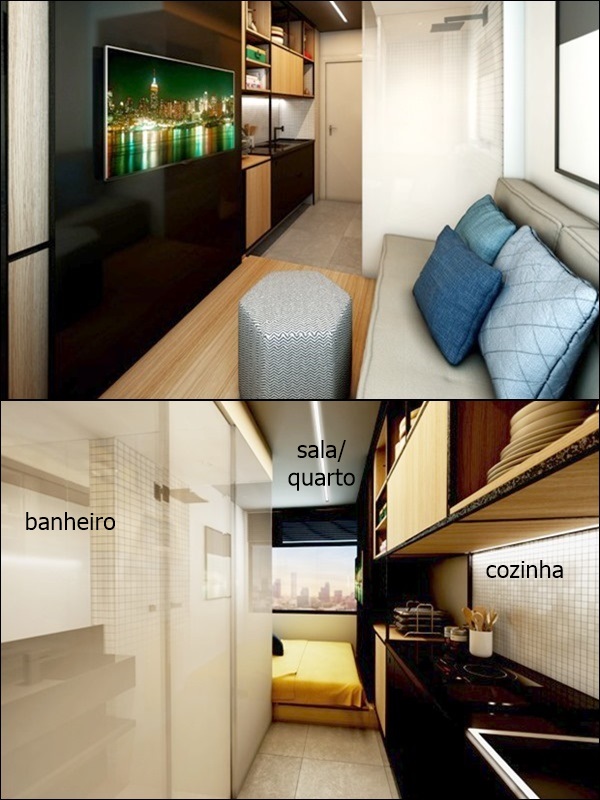 These photos are from a single apartment, for sale in SP (Photos: Vitacon)
They also not a good choice for those who love to cook (at home): Having an open kitchen for all environments in an apartment that usually only has one window can be very uncomfortable for anyone who actually uses a kitchen every day …
(Photos: decor)
And if you intend to live in a invest in maintenance – wear of floors, coatings and furniture is greater in small environments due to the greater use of less space. Besides that, keep the hydraulic, electric and gas straight even though criticality in a problem in these areas is much larger than in a larger apartment.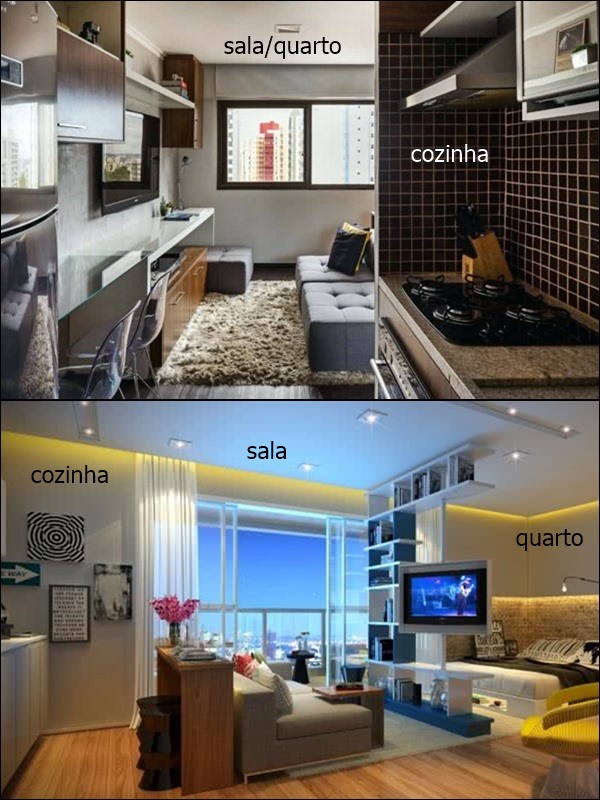 (Photos: decor)
There are people who love, there are people who can not imagine living in such tiny spaces and there are people who live, wanting or not, because that's what it is.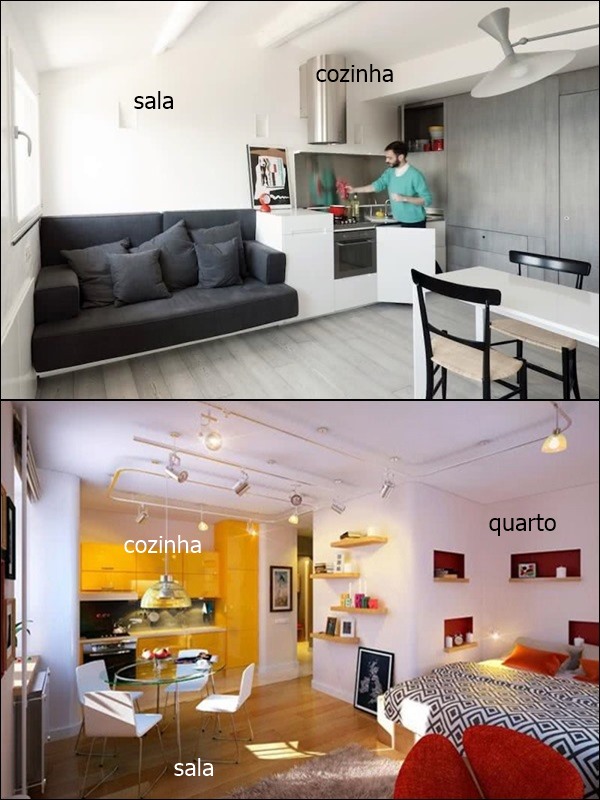 (Photos: decor)
Organizing spaces as best as possible, choosing the furniture well, avoiding "debris" and maintaining safety, you can live without fighting with your space. It is clear that a well-designed project greatly enhances life. Think about it!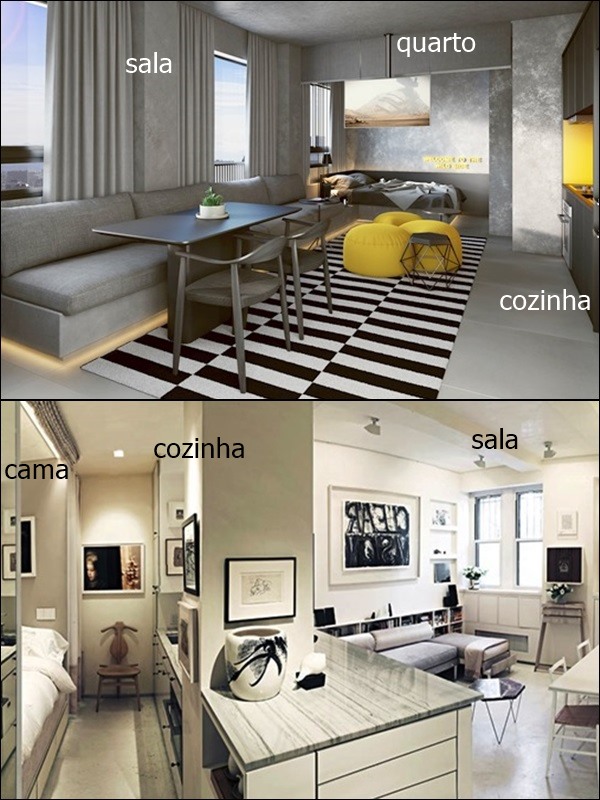 (Photos: vitacon and timeout)
Start to detach and plan your life better. This, on the positive side, is an apprenticeship that can be very valuable.
The huge amount of wireframe models (that you find in large stores or stores with materials for shopkeepers) and your creativity can create very interesting solutions for decoration and organization in every corner of the house. You can buy ready, buy the pieces and do, anyway! And wires hardly occupy space, do not visually weigh and allow great ventilation! All the best for small environments, is not it? So check out these 42 ideas and enjoy!
In the living room, in the bedroom, in the study corner or office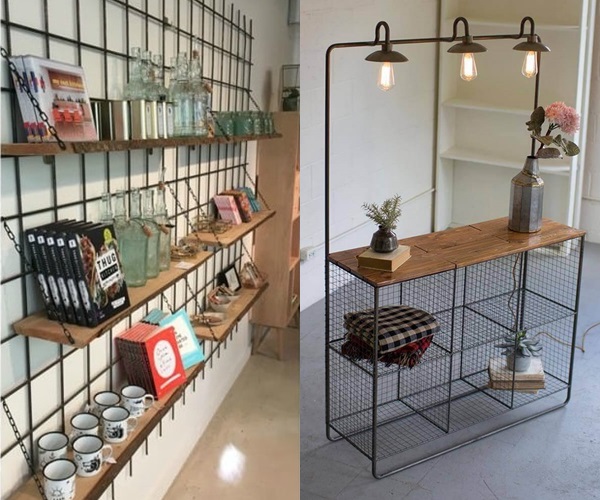 (photos: altoastrale vivadecora)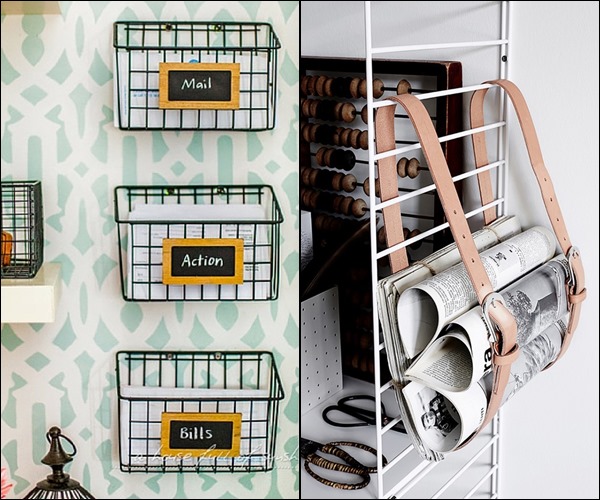 (photos: industrystandarddesign and TDC)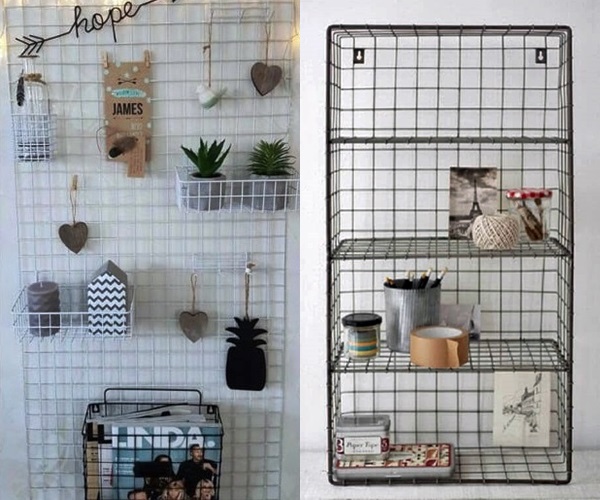 (photos: altoastral and vivadecora)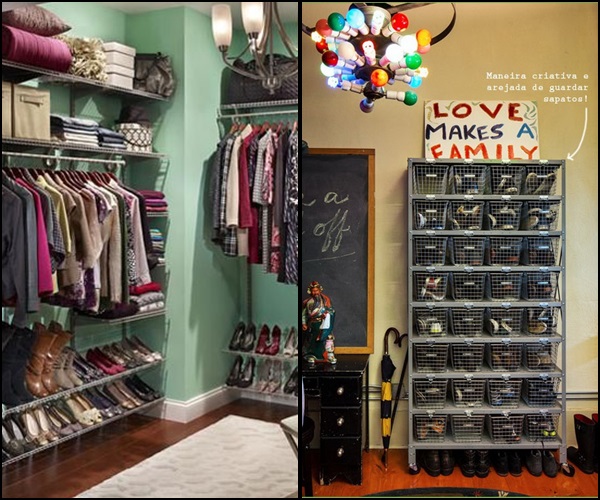 (photos: apezinho and buladaarquitetura)
(photos: housebuilding and homedit)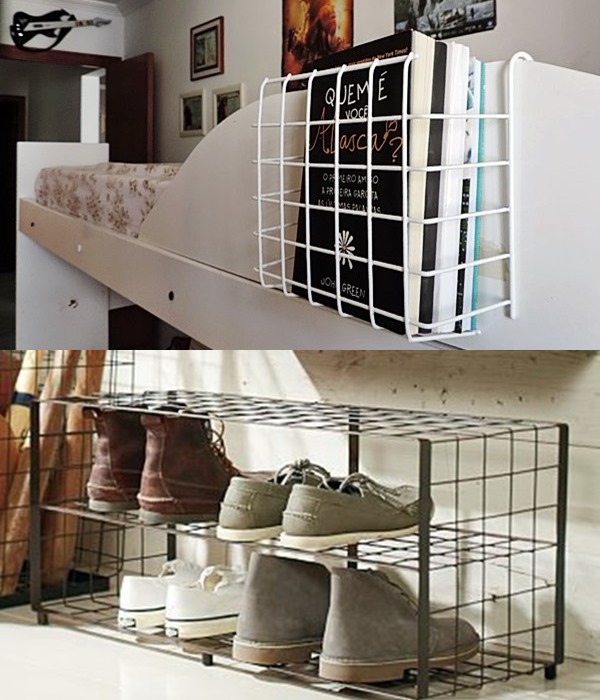 (photos: conexaoflavia and modices)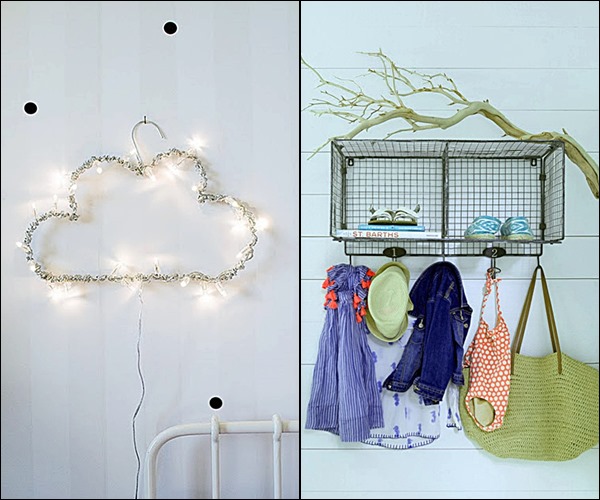 (photos: vmdesignblogg and trestudio)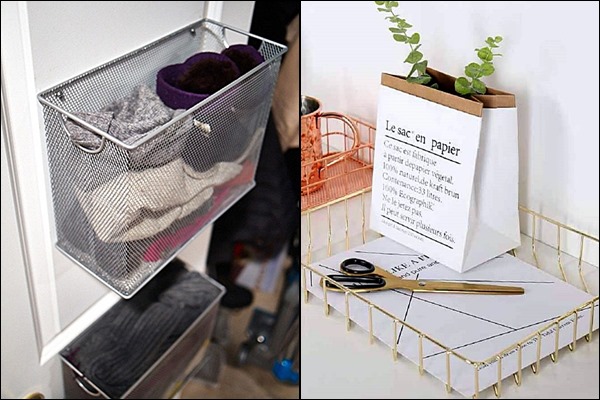 (photos: woman's tips and vivadecora)
On the porch or yard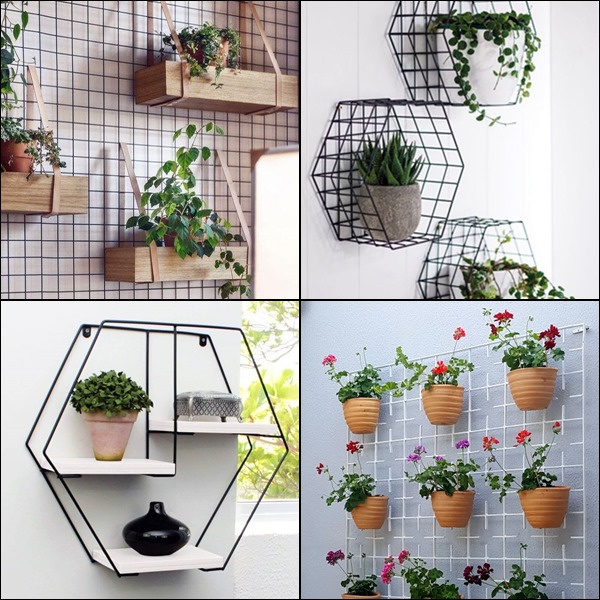 (photos: eflfurniture, followthecolours, vivadecora and jeitodecasa)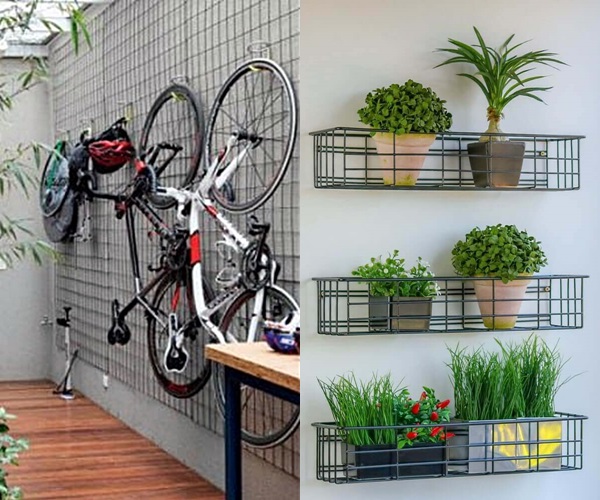 (photos: altoastral and vivadecora)
(photos: homesthetics)
In the kitchen and laundry area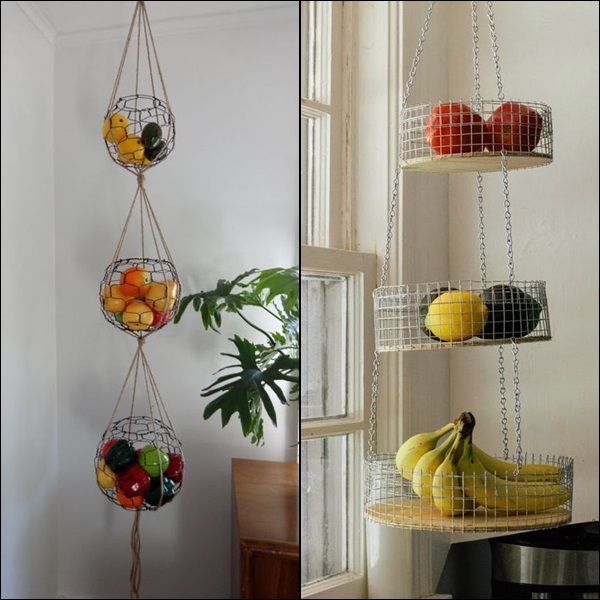 (photos: arquitrecos)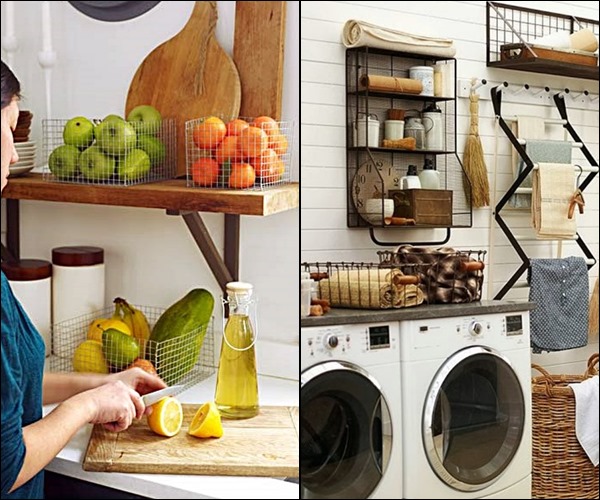 (photos: ThisOldHouse and painting and arranging)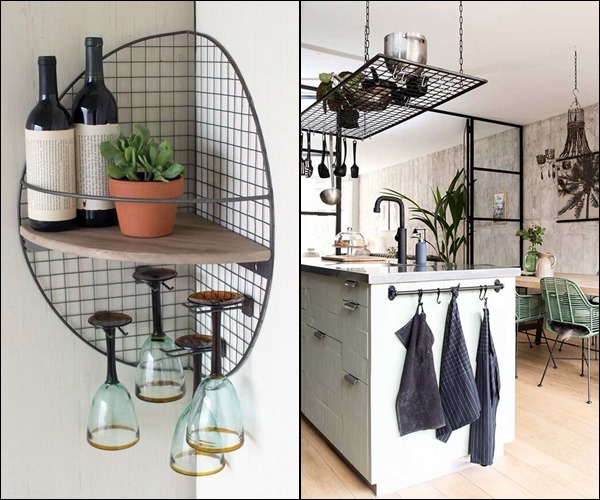 (photos: vivadecora and mauriciogebaraarquitetura)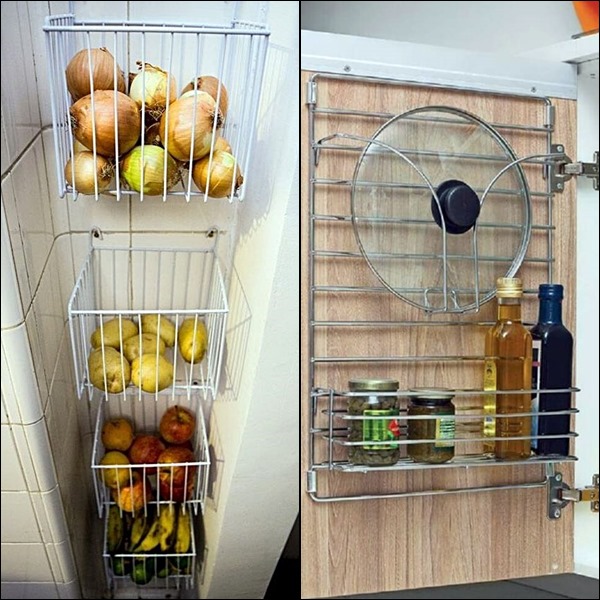 (photos: architects and vivadecora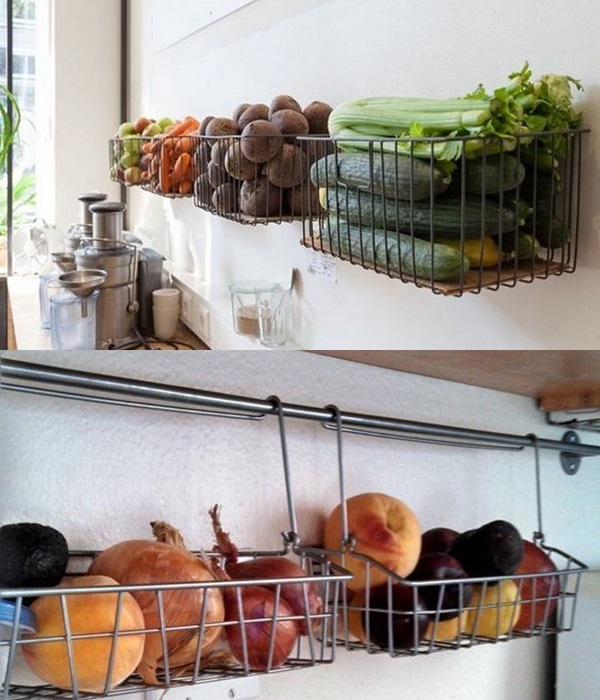 (photos: Architects)
In the bathroom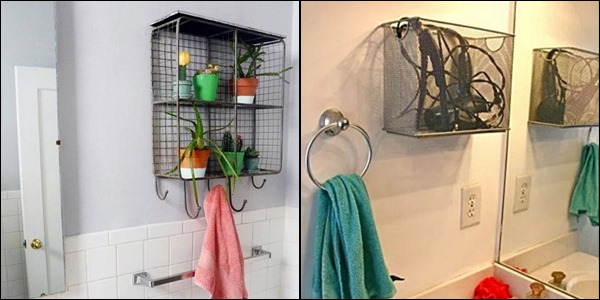 (photos: arquitrecos and incredible)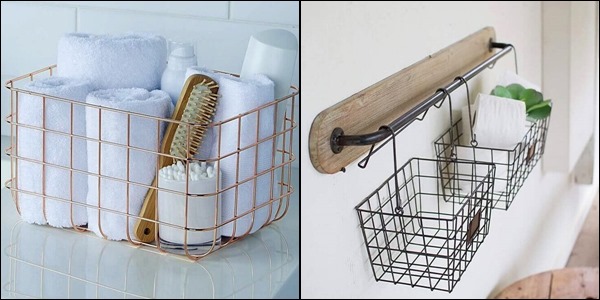 (photos: vivadecora)
Dividing environments and decorating to restaurants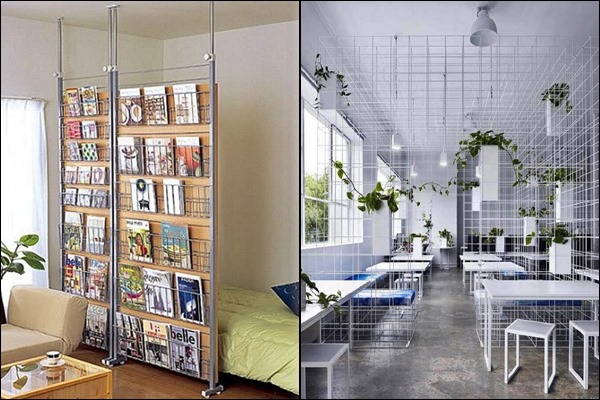 (photos: Shelterness and mauriciogebaraarquitetura)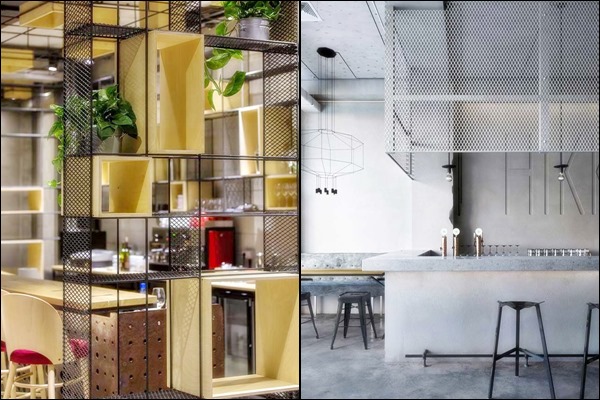 (photos: mauriciogebaraarquitetura and vivadecora)