How to arrange the plants on the balcony
We have already talked about plants, gardens and balconies here but now we are going to an issue that has to do with decoration and organization of space and plants in it: CHow to fix the plants so that everything looks beautiful and meets the functions that the balcony will have? And here are some tips:
(photos: tresstudio, sbastelkistle, deardesigner)
1) Space planning: Decide, considering the activities that will be carried out on the balcony, the rules of the condominium (if any), the time you plan to use caring for plants it's the total space you have, how much of it will be used for the plants. This is always the first step:
(photos: CasaeJardim, Incorporating Atmosphere)
The balcony will mainly be used as? A resting area? Receive friends? Quick meals? Caring for plants? A workspace? Any or all of these activities?
The most important activity is that it should take up more space and safety should never be forgotten. Both your family and, in the case of balconies above the ground floor, people who circulate around.
(photos: Casatreschic, casaclaudia)
To receive and to eat, you will need more free space, for moving people, and seats. The plants have a more decorative function, they can exist in smaller numbers and it is better that they do not take much work in their maintenance.
(photo: stylemepretty)
For rest, think of more comfortable seats. Plants can be in a greater or lesser amount, according to your taste, space and / or need (for example: to increase privacy and shading area).
(photo: sfgirlbybay)
To take care of plants you need a good access to all of them, a furniture, shelves or space to store materials and tools and / or use as workbench. Of course, they will occupy more space and will have more attention.
(photo: TDC)
2) ANDplants that coexist well with the conditions that the balcony offers: Sun plants for sunny balconies and shade plants for shaded balconies. Research time will be rewarded with beautiful plants and less labor. Click here: To know more plants of sun, half shade and shade.
(photos: casatreschic)
3) Choose the best way to plant them: There are plants that need more space (land) to grow (hence larger containers), those that take up more space with their branches (leave space around) and those that are practically vertical (they can stay in narrow beds). There are those that need to be guided (so they need support), slopes (which you can put on top), and those that need frequent watering and care and therefore need to be easily accessed.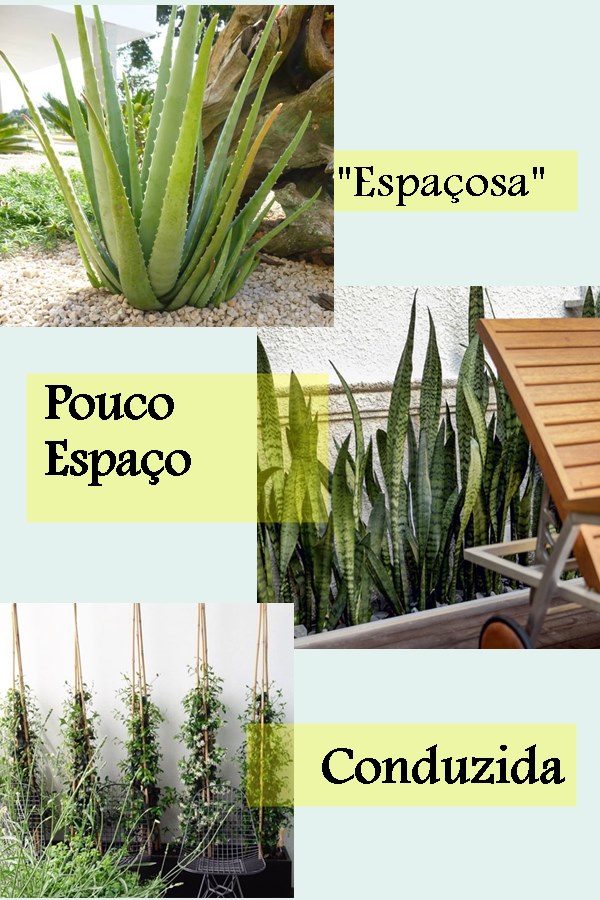 (photos: quintaldicasa, decoradornet)
4) Organize plants in harmonic sets: Work with different heights of pots and / or plants, distribute them according to the space (do not put everything in a small space or fill plants everywhere) put the larger ones behind, mix colors and shapes in a pleasant way and interesting to the eyes. Create points of more interest.
(photo: claricacaires)
This is essential: If you put all the plants together, with pots and plants of the same height, you will not be able to see the beauty of each. Also think about color contrasts: Plants with darker leaves behind, lighter on the front; Sets of flowers of the same color or in colors that contrast or combine with each other.
(photo: desiretoinspire)
Think like painting a picture or decorating an environment. In fact it is very similar.