To conclude this series in which I have already talked about colors, wallpapers, bathrooms and kitchens and rooms and rooms, let's talk now about...
To conclude this series in which I have already talked about colors, wallpapers, bathrooms and kitchens and rooms and rooms, let's talk now about trends for 2019 in lighting, one of the most important points of decoration.
Illumination in the ceiling lighter and linear, led strips in delicate effects and the pendants in matte black and gold or copper still in high (project Pietro Terlizzi)
Of course, it is also influenced by the decorating styles which are trend: Industrial, Minimalist, with touches of Retro, Art Deco, Japanese, Ethnic, Boho... that free and attentive mixture that we live today.
Geometric wires and rails (Project: Monica Salgado)
From the industrial style, we continue to see the outstanding luminaires that have been successful for some time, in frosted black metal and gold or copper and wire in geometric formats.And we can not forget the rails, which remain firm and strong allowing good lighting and higher ceilings (a blessing!)
Tear in ceiling and set of filament lamps on display (Project: Ana Yoshida Photo Evelyn Müller)
Also, pendant luminaires formed by sets of filament lamps showing (industrial medium, retro medium) or solitary lamps of this type.
(Denise Barretto Project)
More current, with minimalist style, are these fine pendants (they look like pipes, do not they?) With well directed light.
Sputnik (Monica Salgado Project)
Linked to styles Retro and Art Deco, pendant luminaires with milky lamps or not, grouped geometrically in copper, black or gold metal bases (a famous model is Sputnik) illuminating in different directions.
(photo: Way home)
There are also luminaires of this type in models that also talk with the Industrial Chic style.
(photo: thedecojournal)
At organic and spherical shapes are present in the lighting of 2019.
(photo: decordemon)
Minimalism presents itself in bulbs with bulbs in very delicate, transparent glass.
(photo: decor)
And the Japanese style is also present in delicate materials and formats.
(photos: Keltainen talo rannalla and tdc)
Another strong trend is the large pendants in natural fibers an ethnic thing and half Boho.
(photos: Keltainen Talon rannalla and decordemon)
At led strips continue and do not go away so early, creating beautiful and smooth effects. And what I believe (and hopefully) will appear more and more is the linear lighting, minimalist, futuristic and discreet in the apartment ceilings. A great choice for low ceilings the tears will appear more. The LED profiles are increasingly thin and delicate.
(photos: decor)
The floor lamps, table, walls and washers either have innovative design or follow the retro and industrial trends. And there's a lot of marble being used on them.
(photos: Apartment34 and originalhome)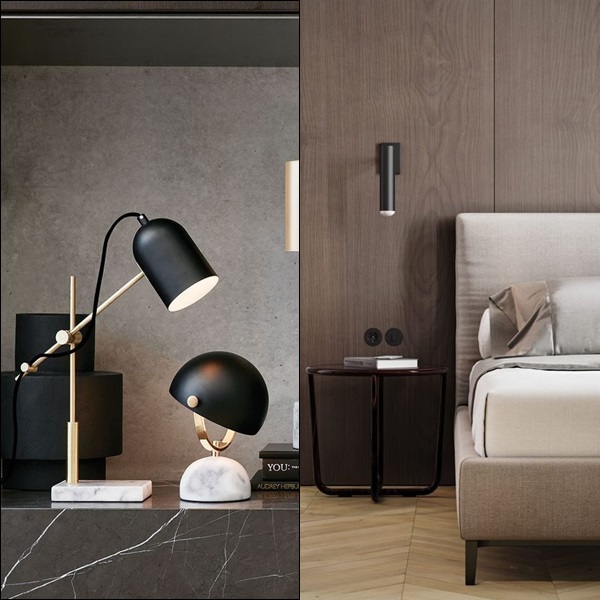 (photos: depositodrops and originalhome)
Lighting is always a subject that does not fit into a post … So much is missing here !!! But I think you can understand the general guidelines for any type of luminaire and lighting – after all, the versatility of the trends is enormous !!